Road trips to Ladakh have been quite famous and the place is known for its scenic beauty. You must have explored many places in Ladakh, but here is a place that might be unknown to you. Turtuk is a tiny village which you will find after crossing the Nubra valley in Ladakh. Also, it is the last village on the Indo-Pak border. The town is between snow mountains.
history of Turtuk
So, Turtuk was once a part of Pakistan till the 1971 Indo-Pak war. It is situated right on the border in the north-west edge of Ladakh. Also, the locals have seen tension for decades. Turtuk has just 2,500 people.
Suspension Bridge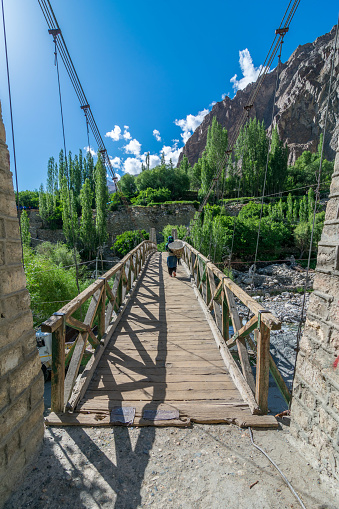 Turtuk is across the beautiful Shyok river in Ladakh. Moreover, the village is linking via the main road with suspension bridges that is for pedestrians only.
Explore around
To explore around, there are a lot of historic places in the village. There is an ancient mosque, backing to the 16th century. Also, an iconic Polo Ground in Turtuk. Moreover, there is a Balti Heritage Home, Balti Museum and Turtuk Gompa.
The village has a surrounding by the Karakoram mountains. Also, the village has exposure to extensive seclusion with deserts, roads with rocks, and more.
So, the next time you visit Ladakh, do not forget to visit the village.
For best travel places in Turtuk, visit the website.
For more travel updates, FJK.city.