The beautiful beach destination Maldives might reopen in July. But with some protection guidelines. The Maldives is the most popular tourist destination. The Republic of Maldives is reopening its border next month. But this will be some mandatory COVID-19 guidelines in place.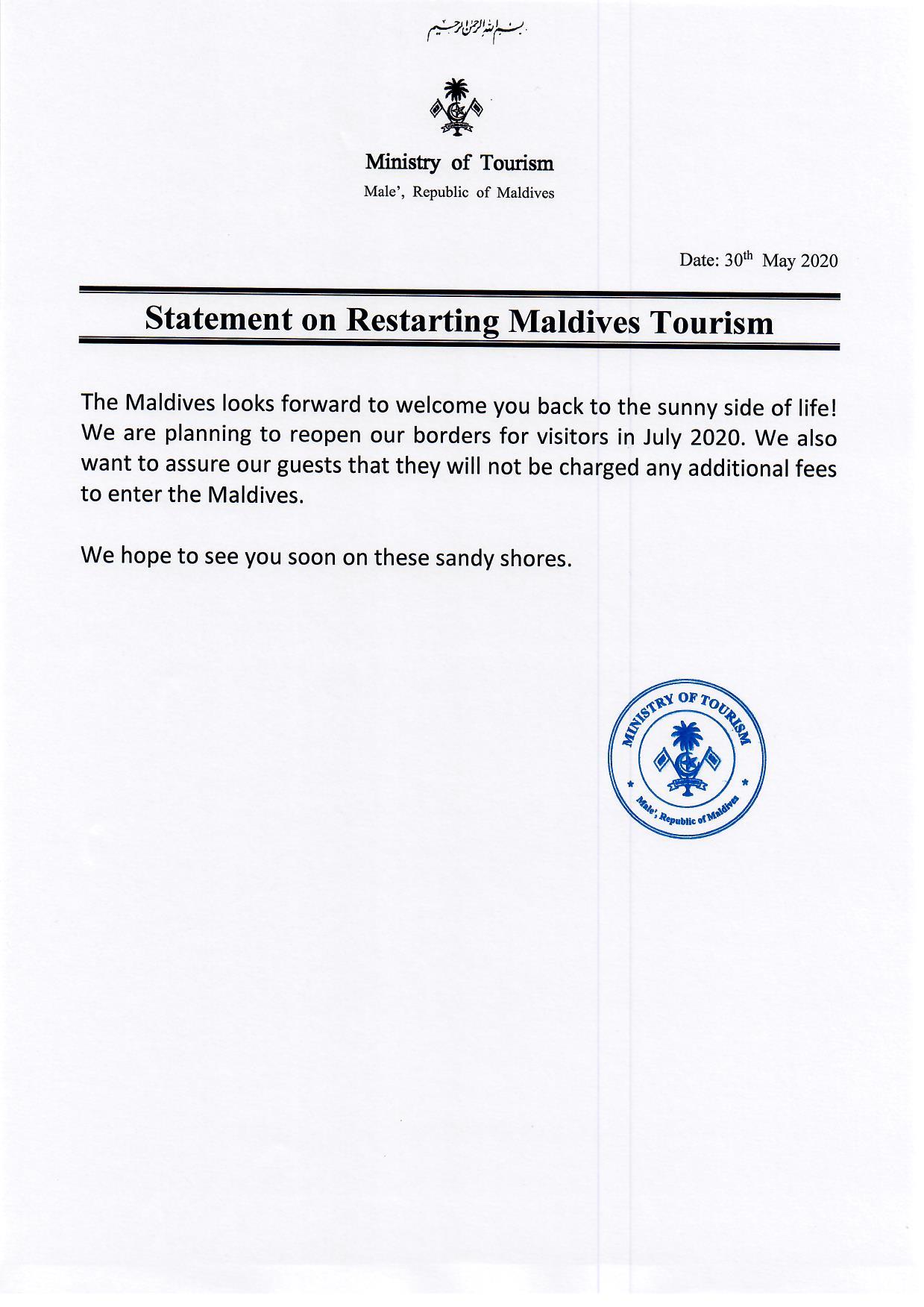 Minister of Tourism of Maldives Ali Waheed said in an official statement that it might open from July 1. The official statement issued by the Ministry board read, "We are planning to reopen our borders for visitors in July 2020."
Also, the country will welcome tourists from Asian countries. This will include India, China, South Korea, and Sri Lanka, and in the Middle East. Emirates, Etihad and Qatar Airways will begin commercial operations. Also tourists arriving by private plane or yacht would be allowed to enter the country.
The entry will be ban from 12 countries. These include Spain, Italy, the United Kingdom, and the United States.
According to the statement, visitors coming to the country won't be charged any additional fees.
The island nation of Maldives is among those countries which largely rely on tourism. Data says that tourism alone is responsible for the country's 28 percent of GDP and over 60 percent of foreign reserves. But because of Pandemic, it suffered huge losses.
The Tourism Minister also said that the country cannot remain closed for long. So the authorities along with industry representatives are preparing guidelines to restart tourism in Maldives from July.
The borders are closed since March.