Sweet cravings are not according to weathers, but moods. And we are surely in a mood to serve something to our sweet tooth! Since fusion is a new trend like Gulab jamun cheesecakes or Tiramisu laddoo, the variety of sweets has expanded. So, check out these places in Delhi serving amazing fusion sweets for all our sweet-toothed foodies!
1. Gulab Jamun Cheesecake
A hot Gulab Jamun is somethin we have been savouring since long. And cheesecakes are love for sure! So, Eau De Monsoon in Le Meridian and Era Lounge in CP has its fusion! The taste of both the sweets stand out amazingly!
2. Ghewar Chaat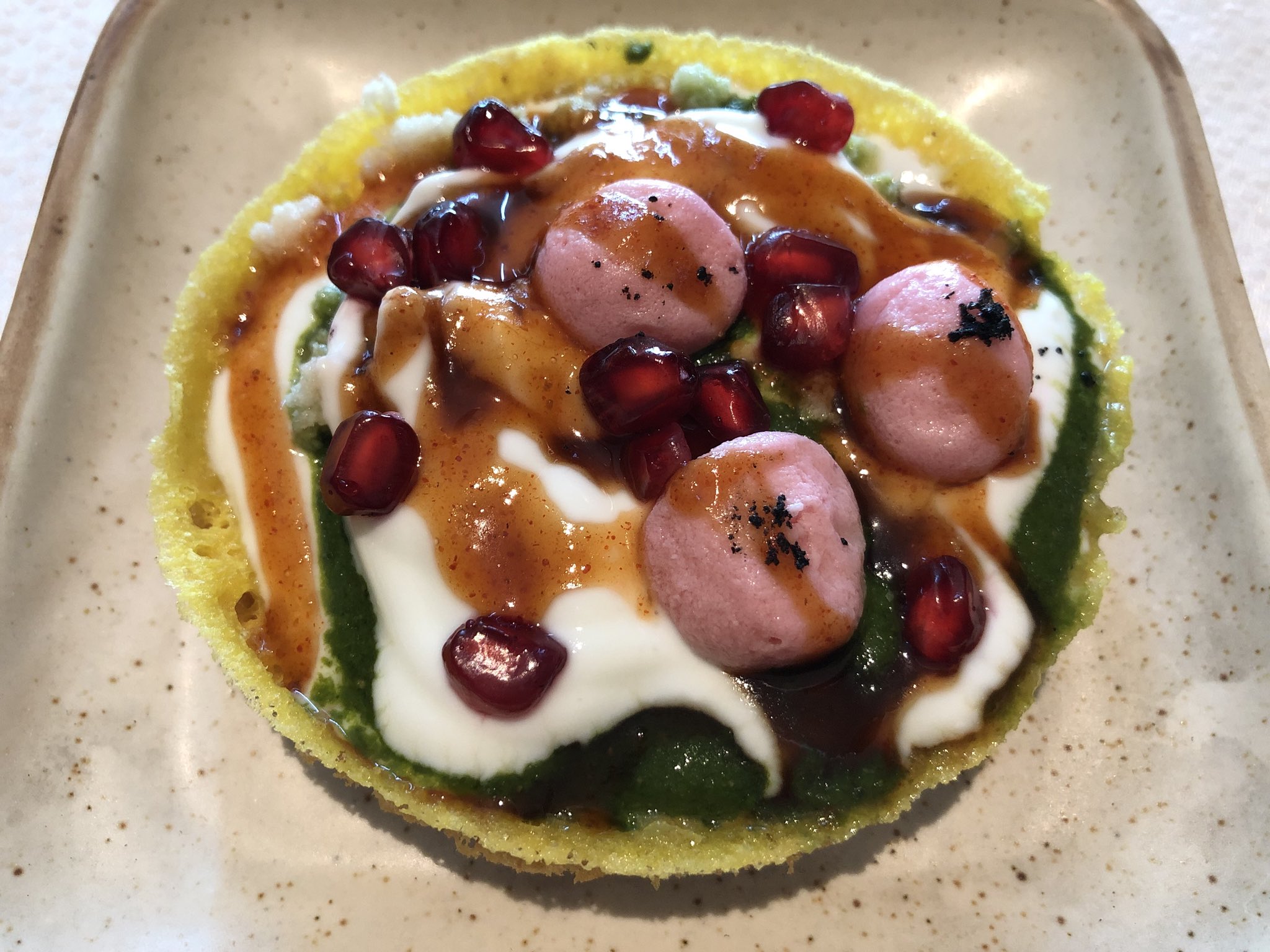 Now have your chaat the other way round. Topped with beetroot soaked, chhena bhallas and anar, Ghewar chaat will satiate your craving. Crowne Plaza, Rohini is serves this fusion delicacy.
3. Bailey's Kulfi
Want some booze desserts? Head over here in Delhi for the dessert, Bailey's Kulfi. It is available at Daryaganj in Aerocity and also Dhaba By Claridges.
4. Jagerbomb Laddoos
Nihira & Co. makes mithais by using elements like lavender, tiramisu, cheesecake, and even alcohol into classic Indian sweets.  So, if intoxication isn't an issue, try out their jagerbomb laddoos and Mulled Wine Halwa.
5. Oreo Gulab Jamun
Basically, gulab jamun is being made in fusion with a lot things. Here in, the inside of gulab jamun is mixed with the crunch of oreo. Shake It Up,  NSP has serves you this delicious delicacy.
For more food updates, visit fjk.city.